Auto Loan rates as low as 1.50% APR*
RV Loan rates as low as 2.50% APR*
Now is the perfect time to take advantage of these "sweet" rates to purchase a new Auto or Recreational Vehicle or refinance your existing high interest loan.
*APR=Annual Percentage Rate. Your rate will be based on your credit history and may be higher than the rates noted above.
Rates Effective 1/1/2021. Rate variances will be determined by the MFCU Loan Policy. Rates are subject to change at any time, by direction of the Board of Directors.  All rates listed below are APR=Annual Percentage Rates.
---
VISA Credit Cards
MFCU has the perfect credit card for you!
No credit yet? Or trying to build your credit score?
Secured VISA
8.90% APR*
Credit limit is secured by your savings
No minimum credit score required
Looking for a credit card that offers great rewards?
Platinum VISA with ScoreCard
7.90% APR*
Earn ScoreCard Reward Points on all purchases
Need to consolidate credit card debt at a lower rate?
Platinum VISA
All MFCU Credit Cards have no annual, balance transfer or cash advance fees. Contact our loan department for complete details. Click here for the VISA Credit Card application.
*APR=Annual Percentage Rate.  Individual rates are determined by your credit score and are subject to approval.
---
Mobile Check Deposit
Don't have time to visit the Credit Union to deposit a check or you're limiting the number of places you have to go?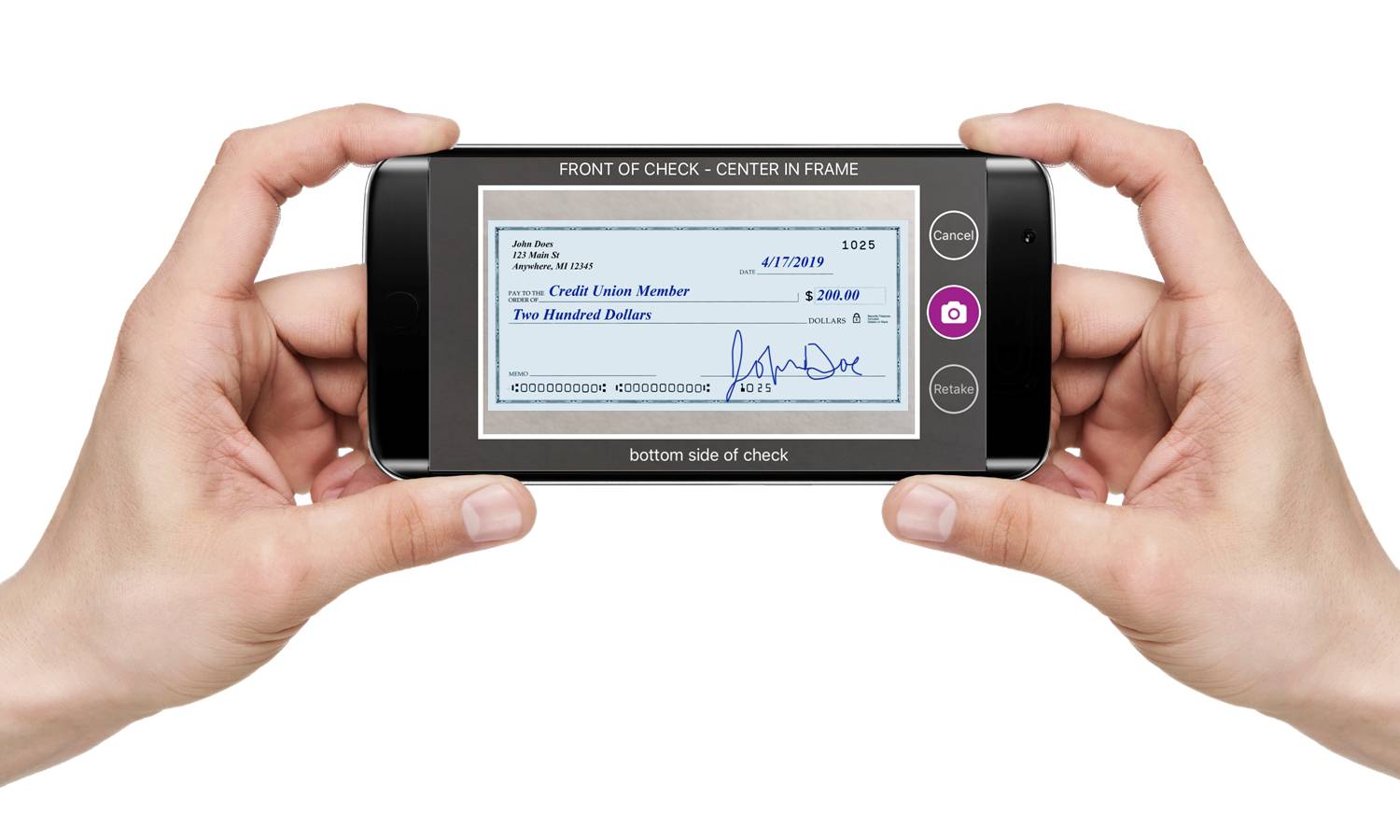 Try Mobile Check Deposit* and make your check deposit right from your mobile device. Enroll and deposit a check by March 31, 2021 to be entered into a drawing for a $50 Visa Gift Card.*
Simply log into the mobile app and tap on "Move Money" and then tap on "Check Deposit".
*

The Mobile Check Deposit feature is available only on the Muskegon Federal Credit Union Mobile App and after approval. Some restrictions apply. Check funds are subject to a hold. Winner of the $50 Visa Gift Card will be announced by April 16, 2021. Winner must be in good standing with the Credit Union and have a valid phone number to be contacted.
---