Everyone is Jumping for Joy!
We have lowered our vehicle loan rates as low as 1.50% APR* and recreational vehicle loan rates as low as 2.50% APR*.
Now is the perfect time to take advantage of these low rates to purchase a vehicle or recreational vehicle, or refinance your existing high interest loan.
Click here for more information or contact the Loan Department at 231-722-7285.
*APR=Annual Percentage Rate.  Your rate is based on your credit score history and may be higher. Rates and terms are subject to change.
---
Mobile Check Deposit
Don't have time to come to the Credit Union to deposit your check?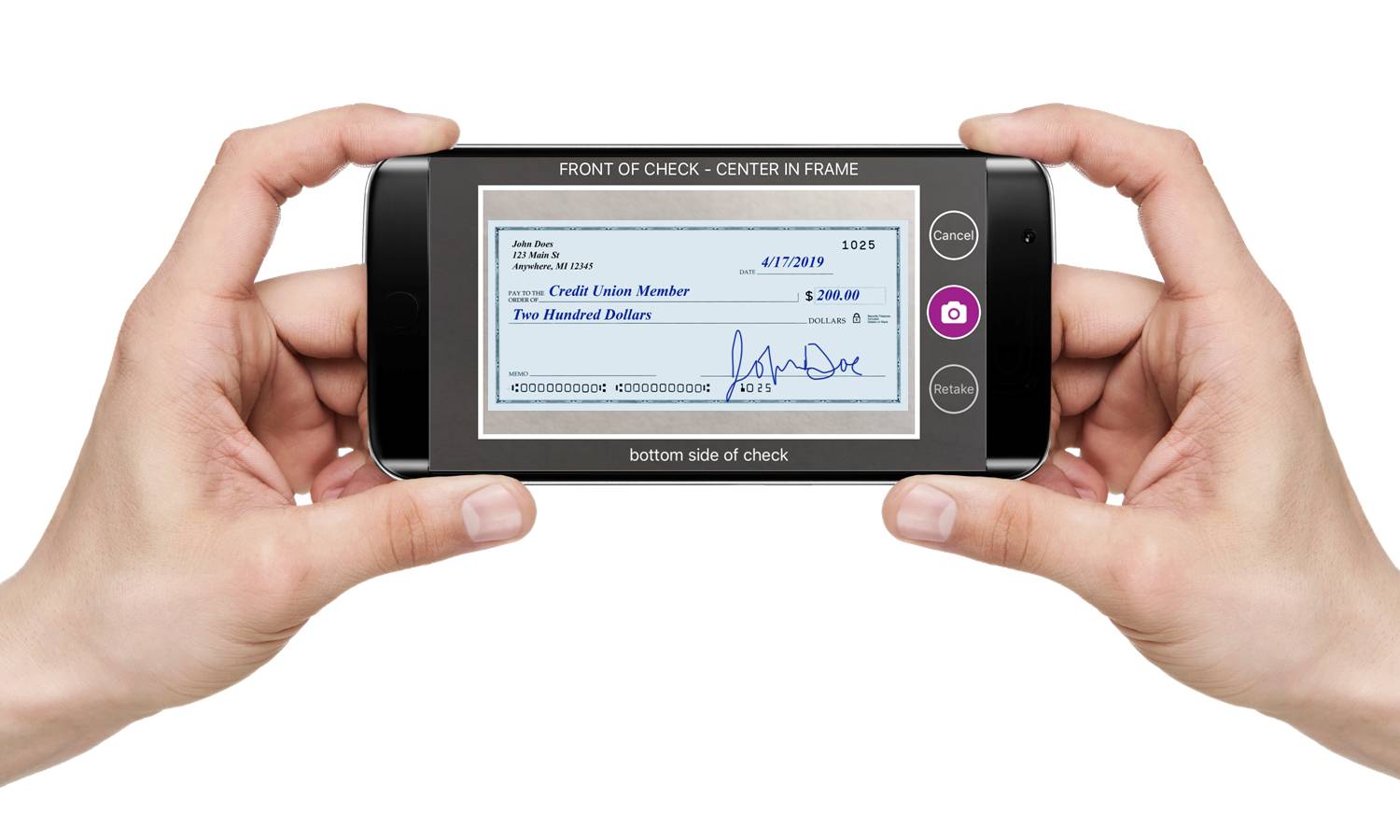 Try our Mobile Check Deposit* and make your check deposit right from you mobile device using the MFCU Mobile App.
Simply log into the mobile app and tap on "Move Money" and then tap on "Check Deposit".
*The Mobile Check Deposit feature is available after approval. Some restrictions apply. Check funds are subject to a hold.
---
Important Disclosure Changes
Regulation CC Change*
To comply with Regulation CC, effective July 1, 2020 the next day availability limit on check deposits will be $225, previously $200. Large check deposit amounts over $5,525 will be held for 7 business days, previously $5,000.
Truth In Savings Disclosure Change
Effective August 15, 2020, the Credit Union reserves the right to require a member intending to make a withdrawal to give written notice of such intent up to 15 days in advance.