Don't have time to visit the Credit Union to deposit a check or you're limiting the number of places you have to go?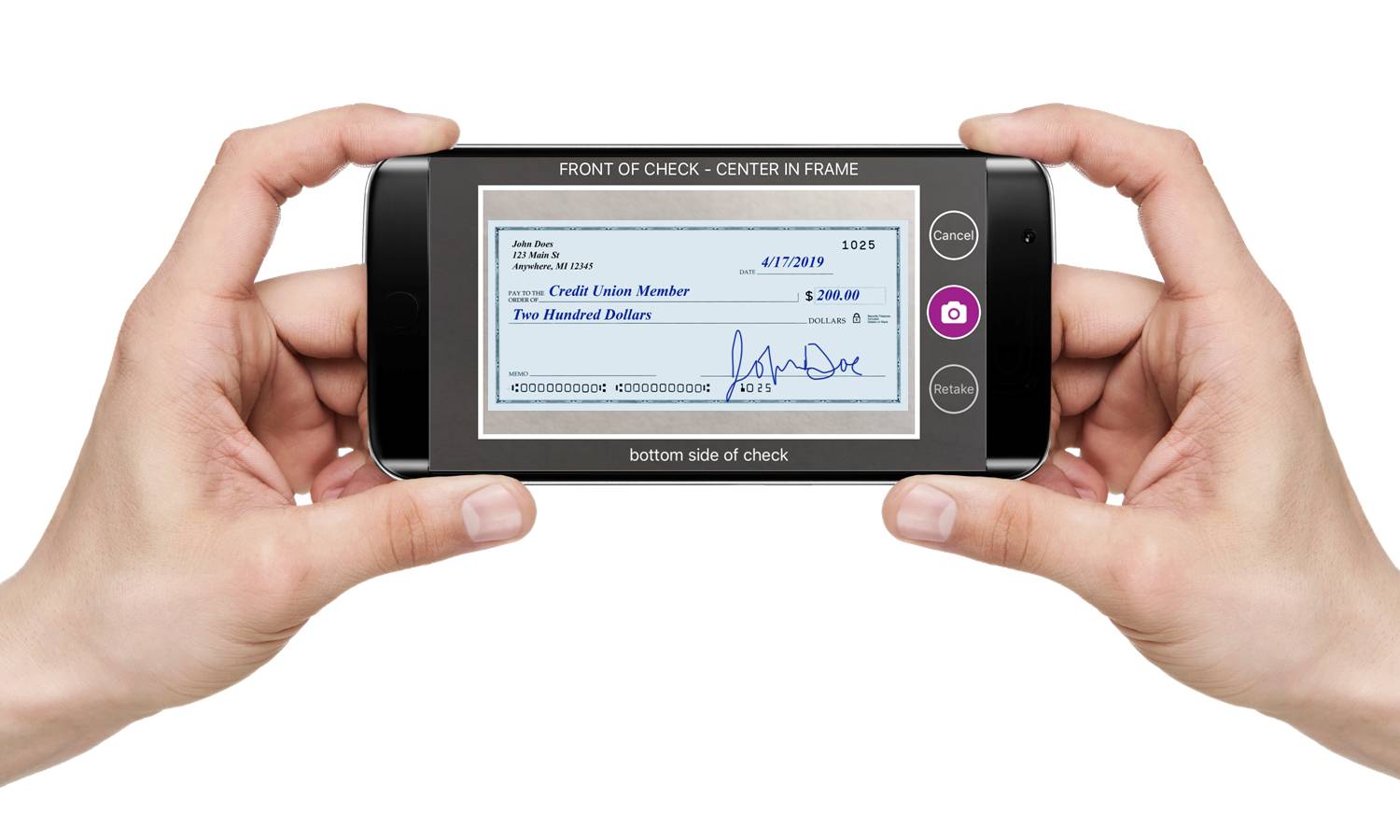 Try Mobile Check Deposit* and make your check deposit right from your mobile device. Enroll and deposit a check by March 31, 2021 to be entered into a drawing for a $50 Visa Gift Card.*
Simply log into the mobile app and tap on "Move Money" and then tap on "Check Deposit".
*

The Mobile Check Deposit feature is available only on the Muskegon Federal Credit Union Mobile App and after approval. Some restrictions apply. Check funds are subject to a hold. Winner of the $50 Visa Gift Card will be announced by April 16, 2021. Winner must be in good standing with the Credit Union and have a valid phone number to be contacted.